Committee Chair Position Vacancy Notice
Committee Chair Position Vacancy Notice
Great Lakes Athletic Trainers' Association
Committee Chair Position Vacancy Notice
Position:
GLATA Committee on Practice Advancement Chair and District IV Representative to the NATA Committee on Practice Advancement
Qualifications:
NATA and GLATA Member
National Provider Identification (NPI) Number
Leadership Experience
Responsibilities:
Develops, enhances, and supports opportunities for revenue for the profession of Athletic Training within the Association.

Provides direction and assistance to the members in the areas of revenue.

Provides education regarding areas of revenue for the members.

Coordinates and develops projects for the members that will enhance areas of revenue.

Coordinates educational opportunities with the Education Coordinator that involves revenue and revenue models for Athletic Trainers.

Works in cooperation with States and the NATA Committee on Practice Advancement regarding revenue models, seminars, and information.

Assists with the dissemination of revenue and revenue information provided from State regulatory boards for the Athletic Trainer.

Submits an annual budget request per Finance Committee specified time lines.

Attends Executive Board Meetings in a non-voting capacity at the request of the President.

Provides a written report to the President for presentation to the Executive Board at all scheduled meetings.

Serve as an appointed member of the NATA Committee on Practice Advancement and support initiatives within the committee as outlined by the chair, including but not limited to participation in communication, conference calls, and face to face meeting(s).

Provides additional duties as assigned by the President and/or District Director.

Start Date:
July 1, 2017 or at a time mutually agreed upon
Chair Selection:
Evaluated by the President, President-elect, Vice-President, District Director, and District Director-Elect
Appointed to GLATA position by the President with approval of the Executive Board. Appointed to the NATA position by the District Director.
Chair Term:
Appointed for a two-year term and may serve more than one term.
Chair Evaluation:
Chair will be evaluated by the Vice President and the NATA Committee on Practice Advancement Chair prior to a request and/or consideration for re-appointment.
Committee Composition:
The GLATA committee is be composed of seven members including the Chair. Members of the committee are selected by their state and approved by the Board.
Executive Board Liaison:
Vice President
Application:
In addition to a resume/vita, please send a cover letter that describes why you are interested in serving the GLATA as the Committee on Practice Advancement Chair.
For immediate review you may send cover letter, vita/resume, and name of one AT professional references to:
Scott Lawrance, ATC │GLATA President:
Deadline:
Review of applications will begin immediately and continue until a suitable candidate is identified.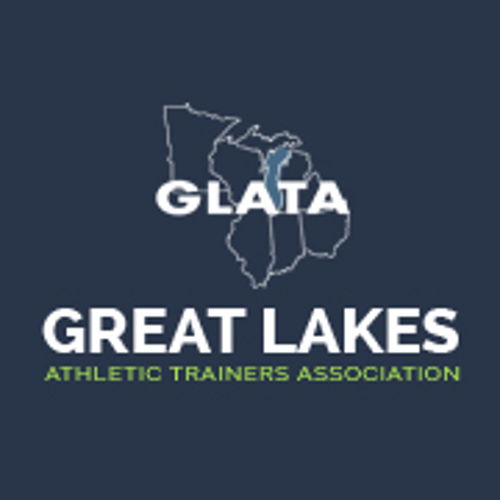 Join us in congratulating the 2017 GLATA award winners
Read More

»
GLATA offers 20 online EBP home study courses through Innovative CEUS. Members can access a half off coupon in the members only section. Remember 2017 is a BOC reporting year, all certified athletic trainers need 10 BOC approved EBP CEUS.
Read More

»