Welcome to the GLATA Student Senate!
Mission Statement: The Mission of the Great Lakes Athletic Trainers Association (GLATA) Student Senate (GSS) is to organize educational programs and opportunities to meet the needs of the GLATA students, and to develop the athletic training leaders of tomorrow.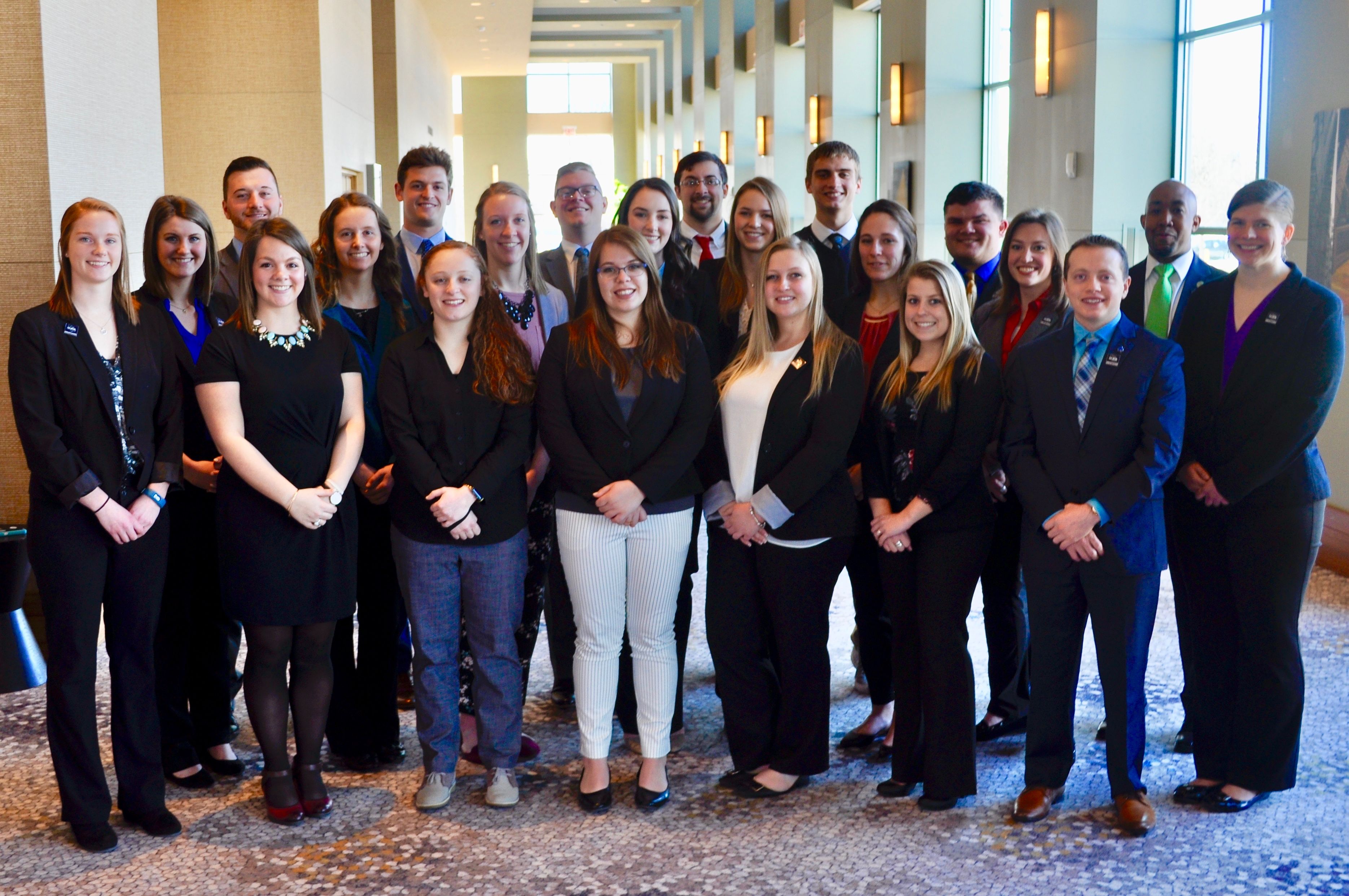 The 2017-2018 GLATA Student Senate
---
Winter Meeting News
Current Events
GLATA Student Senate Alumni
Rebecca Carson (MI)
Elizabeth McCormack (IL)
Rachel Reinhart (OH)
Benjamin Colletti (IL)
Camarie Slagle (WI)
Aaron Bestul (WI)
Breckan Ebnet (MN)
Sarah Verdoorn (MN)
Aubrey Bayer (MI)
Emily Sagstetter (IN)
Robert Pawlak (IN)
Carolyn Meder (OH)
Emily Mulkey
Trevor M. Bates, DHSC, AT, ATC
Alyssa Anderson, MS, ATC, LAT
---
Recognize a GLATA member/organization from each state that has promoted the athletic trainer or the athletic training profession at the grass roots level.
Read More

»
The GLATA leadership team is preparing for our June Board meeting and we need your help by completing a short 5-7 minute survey.
Read More

»
Convention Surveys will be sent out throughout the next few days. Please double check your junk/spam/clutter folders if you have not received your survey by March 21st.
Read More

»