Welcome to the GLATA Student Senate!
Mission Statement: The Mission of the Great Lakes Athletic Trainers Association (GLATA) Student Senate (GSS) is to organize educational programs and opportunities to meet the needs of the GLATA students, and to develop the athletic training leaders of tomorrow.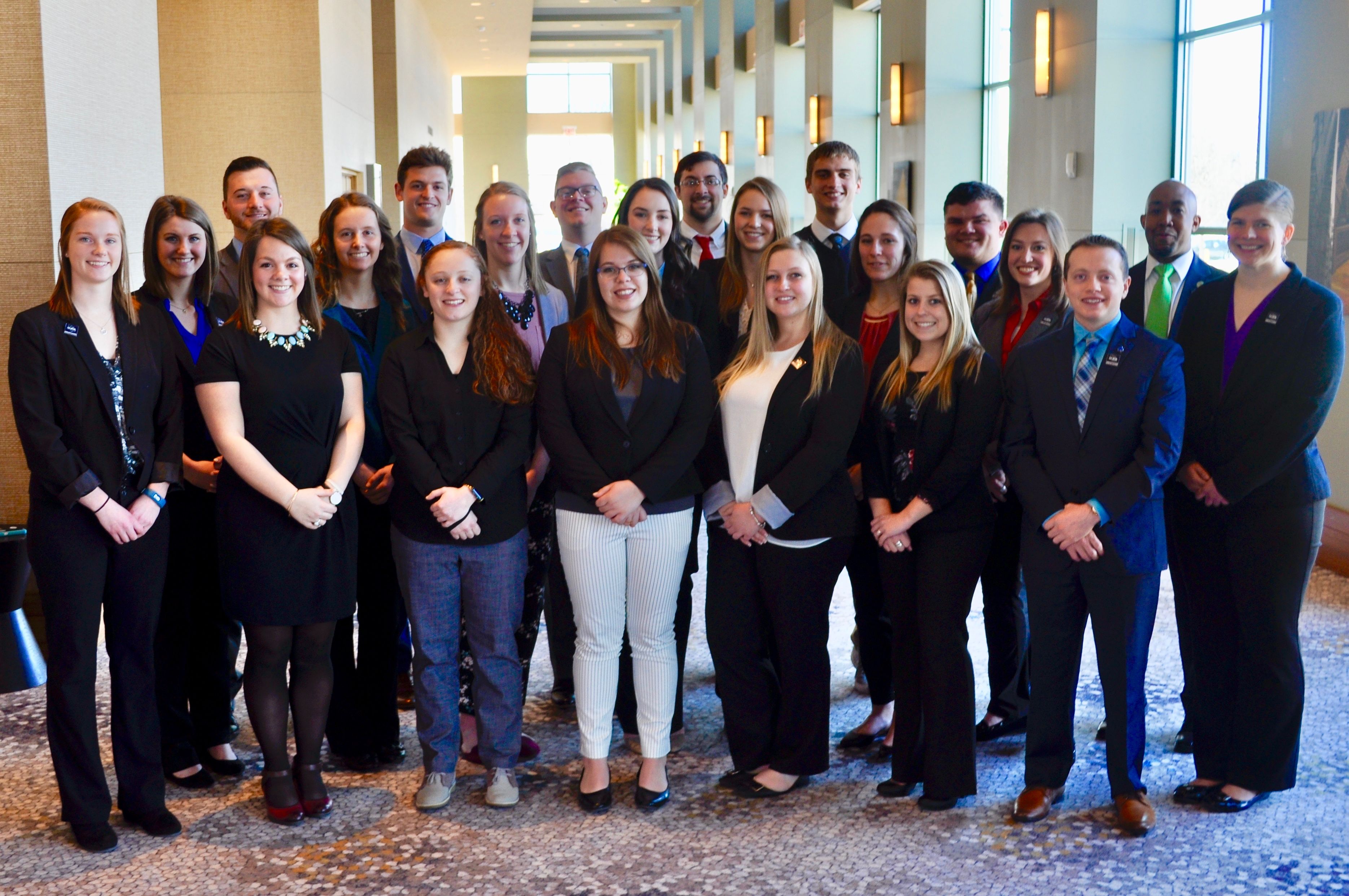 The 2017-2018 GLATA Student Senate
---
Winter Meeting News
Current Events
GLATA Student Senate Alumni
Rebecca Carson (MI)
Elizabeth McCormack (IL)
Rachel Reinhart (OH)
Benjamin Colletti (IL)
Camarie Slagle (WI)
Aaron Bestul (WI)
Breckan Ebnet (MN)
Sarah Verdoorn (MN)
Aubrey Bayer (MI)
Emily Sagstetter (IN)
Robert Pawlak (IN)
Carolyn Meder (OH)
Emily Mulkey
Trevor M. Bates, DHSC, AT, ATC
Alyssa Anderson, MS, ATC, LAT
---
Call for District Four Representative to NATA Ethnic Diversity Advisory Committee (EDAC) Deadline for cover letter and resume: August 31
Read More

»
Registration is now open for the 2018 GLATA Annual Meeting and Symposium.
Read More

»