Welcome to the GLATA Student Senate!
Mission Statement: The Mission of the Great Lakes Athletic Trainers Association (GLATA) Student Senate (GSS) is to organize educational programs and opportunities to meet the needs of the GLATA students, and to develop the athletic training leaders of tomorrow.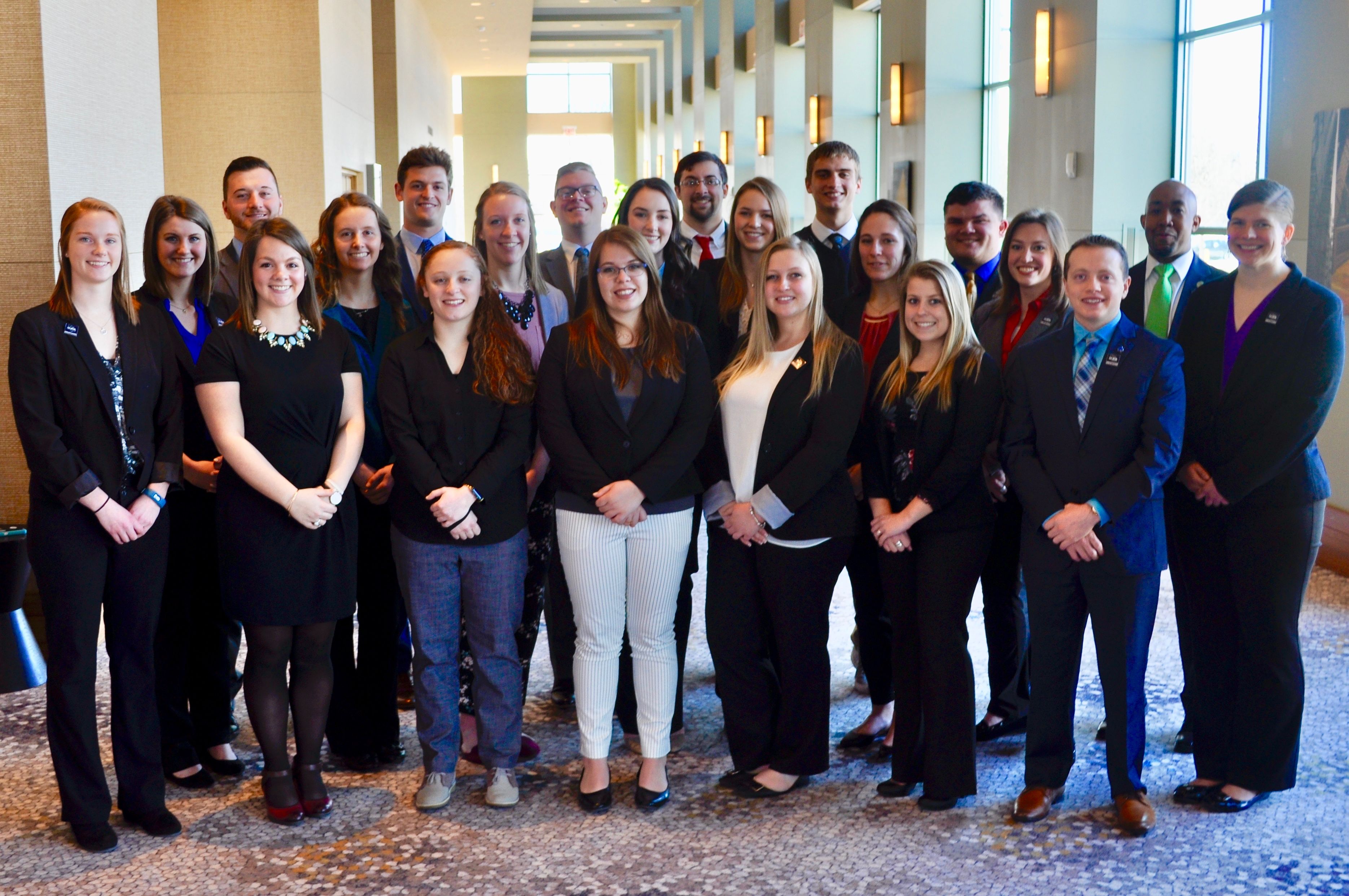 The 2017-2018 GLATA Student Senate
---
Winter Meeting News
Current Events
GLATA Student Senate Alumni
Rebecca Carson (MI)
Elizabeth McCormack (IL)
Rachel Reinhart (OH)
Benjamin Colletti (IL)
Camarie Slagle (WI)
Aaron Bestul (WI)
Breckan Ebnet (MN)
Sarah Verdoorn (MN)
Aubrey Bayer (MI)
Emily Sagstetter (IN)
Robert Pawlak (IN)
Carolyn Meder (OH)
Emily Mulkey
Trevor M. Bates, DHSC, AT, ATC
Alyssa Anderson, MS, ATC, LAT
---
GLATA offers 20 online EBP home study courses through Innovative CEUS. Members can access a half off coupon in the members only section. Remember 2017 is a BOC reporting year, all certified athletic trainers need 10 BOC approved EBP CEUS.
Read More

»
Recognize a GLATA member/organization from each state that has promoted the athletic trainer or the athletic training profession at the grass roots level.
Read More

»
District Four is looking for a representative to serve on the NATA Convention Planning Committee. Those interested should (1) value the philosophy of evidence-based practices, (2) appreciate the breadth of the athletic training profession, (3) utilize effective communication practices, and (4) enjoy collaborative work in a large group.
Read More

»