What is an Athletic Trainer?
Certified Athletic Trainer: A healthcare professional who collaborates with physicians to provide preventative services, emergency care, clinical diagnosis, therapeutic and rehabilitation of injuries and medical conditions.
Athletic training is recognized by the American Medical Association (AMA) as a healthcare profession.
---
Athletic Trainers are educated and trained in five major practice domains
Prevention

Clinical Evaluation and Diagnosis

Immediate and Emergency Care

Treatment and Rehabilitation

Organization and Professional Health and Well-Being

---
Professional Preparation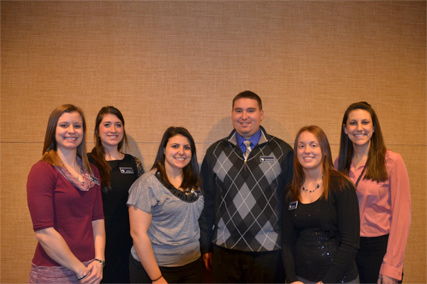 Students who wish to become a certified athletic trainer must earn a degree from an accredited athletic training curriculum. Programs accredidted by the Commission on Accreditation of Athletic Training Education (CAATE) are currently available at the baccalaureate and graduate level. However, in May 2015, the AT Strategic Alliance announced plans to phase out baccalaureate degrees. A planned phase out date has yet to be announced.
The academic preparation to become a certified athletic trainer invovles rigorous classroom study and clinical education in a variety of practice settings such as high schools, colleges/universities, hospitals, emergency rooms, physician offices and healthcare clinics over the course of the degree program. Students enrolled in their final semester are eligible to apply for the BOC exam.
---
Job Settings
College and Universities

Professional Sports

Secondary and Intermediate Schools

Hospitals and Outpatient Clinics

Occupational Health

Military

Rodeo

Performing Arts

Public Safety

FACT SHEET ABOUT ATHLETIC TRAINERS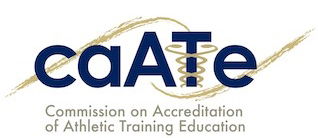 A HEALTHCARE PROFESSIONAL WHO COLLABORATES WITH PHYSICIANS TO OPTIMIZE ACTIVITY AND PARTICIPATION OF PATIENTS AND CLIENT
Recognize a GLATA member/organization from each state that has promoted the athletic trainer or the athletic training profession at the grass roots level.
Read More

»
The GLATA leadership team is preparing for our June Board meeting and we need your help by completing a short 5-7 minute survey.
Read More

»
Convention Surveys will be sent out throughout the next few days. Please double check your junk/spam/clutter folders if you have not received your survey by March 21st.
Read More

»